When the idea of creating a webtoon comes to your mind, you start thinking about the materials you can use, the platform where you can publish, and especially the software or applications you can use to draw.
As you understood, today we are going to talk about the software and applications you can use to draw and especially to create your webtoon. There is no software only dedicated to the creation of webtoons because you can do everything with drawing software.
However, here are 3 software that is best suited to create your webtoon:
Clip Studio Paint
1.
The most complete software and favorite of webtoon's creators is none other than Clip Studio Paint, also called CSP.
The software is very well designed for webtoons since you have the possibility to export your document in a webtoon format. Not to mention all the features adapted for the creation of a webtoon or a manga.
You will find something to do your boxes well, tools to make text bubbles, and in addition to all this, you will find a community that shares tools ranging from 3D models to magic brushes.
This software exists in 2 versions: PRO and EXP, the EXP version contains more features but is a bit more expensive than the PRO version.
In terms of price?
Well, Clip Studio Paint isn't a free software, you have the possibility to pay a monthly or annual subscription or acquire the software by a one-time purchase for $49.99.
Clip Studio gives you the possibility to use the software on several devices at once, so your subscription price also depends on it.
What supports?
The software also exists as an application, available on tablets and on phones. Whether you are on Android or IOS, you can find the application in the Apple store or on Google play without difficulty.
Finally, if you use a graphic tablet, CSP is a software made for computers, you will only need to create an account to use the software and then save and synchronize your files on the cloud.
CLIP STUDIO PAINT - The artist's app for drawing and painting
Ultimate app for illustration, animation, manga, & webtoons. Create on Windows, macOS, iPad, iPhone, Android, & Chromebook.
https://www.clipstudio.net/en/
Procreate
2.
Procreate is just as good as Clip Studio Paint, and one of its advantages is the fact that the interface is very simple to understand because it's less "loaded".
Less loaded on the surface, yes, but not without functionalities, in fact, you also have a lot of tools that will help you create your webtoon without difficulties. The handling of Procreate is very intuitive and allows you to be as comfortable as if you were on paper.
One of its biggest drawbacks is the fact that the number of layers is limited by the size of your sheet, the bigger it is, the fewer layers will be available on your sheet.
In terms of price?
Procreate is also a paid application, however, the acquisition of the application is done by a one-time purchase of $12.99.
What support?
Procreate is built exclusively for IOS devices, specifically for iPad and iPhone. The application can be downloaded from the Apple App Store, but it is not available on Android or any other platform. This means that if you want to use Procreate, you will need to have an Apple device.
Procreate® – The most powerful and intuitive digital illustration app available for iPad.
Procreate® — the most powerful and intuitive digital illustration app. Available only on iPad, and packed with features artists and creative professionals love.
https://procreate.com/ipad
Ibis Paint X
3.
Ibis Paint X is a good application for drawing your webtoon! Very easy to use and also very complete, even more than Procreate in terms of "webtoon's drawing" you will find no difficulties in familiarizing yourself with it.
The application is even designed for manga and webtoon as well. You will find filters that will help you add more effect to your drawings.
Ibis Paint X is quite close to Clip Studio Paint but less complete. You also have a community that shares their tutorials and their drawings.
Talking about CSP, you have to know that you can also export your Ibis Paint X files directly to CSP!
In terms of price?
The biggest advantage of Ibis Paint X is the fact that the application is completely free. But because of that, you will find some ads, but this isn't disturbing at all, especially because viewing them will allow you to unlock brushes and other tools.
What support?
The application is available on tablet and phone whether you are on Android or IOS, you will be able to download the application. However, there is no software version of the application, so you will not be able to use it on a computer and on a graphics tablet as well.
ibisPaint - Draw and Paint App
Drawn with + ibisPaint https://ibispaint.com/?lang=en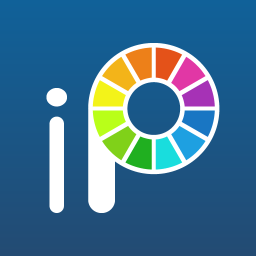 Conclusion
After comparing these three drawing applications, it's clear that each one has its own strengths and weaknesses. Clip Studio Paint is the most complete software and offers a lot of functionalities, while Procreate is very easy to use and intuitive. Finally, Ibis Paint X is free and perfect for beginners who want to familiarize themselves with the basics of webtoon drawing.
As a webtoon creator, you need to consider your budget and your preferences when choosing the best software for you. Do you want an application that is easy to use, or do you need complete software with a lot of functionalities? Do you want a free application, or are you willing to pay for a more advanced one?
No matter what software you choose, the most important thing is to practice and experiment to find your own style and improve your skills. Happy drawing!